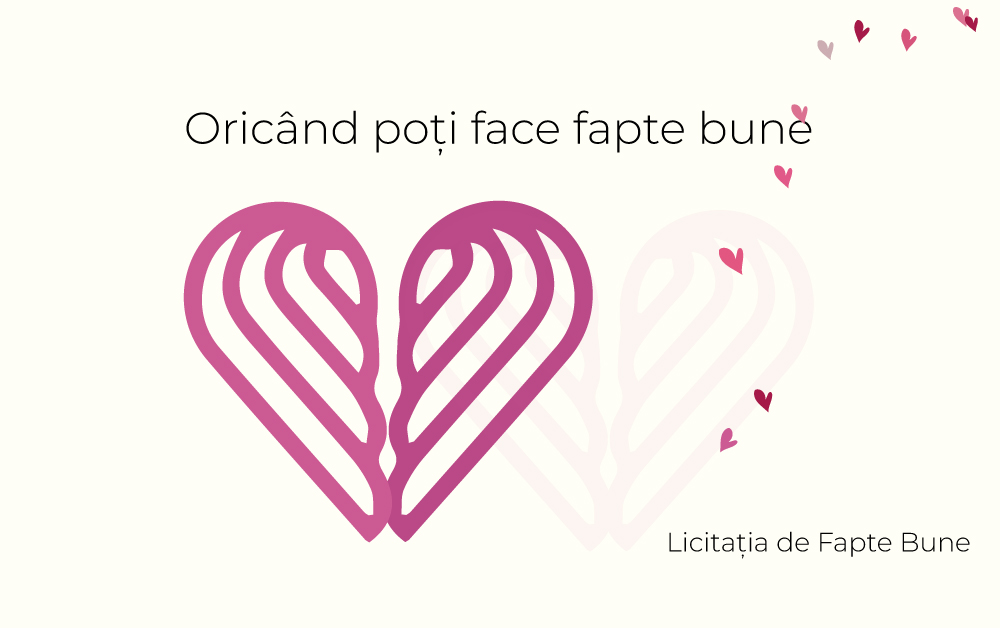 The highest art is the art of giving. Over the years, the A10 by Artmark Auction House has set its goal to contributing to charitable causes. Therefore, we work with artists, cultural and non-governmental organizations to give support to those who need it the most.
Through Artmark LIVE, we bring all good people together. Our online auction platform benefits from thousands of accounts of art lovers and cultural managers who support - by participating - the charity auctions. We are happy to know that the users of our platform have shown their continued support for charitable deeds as auction participants.
Organizing auctions online makes it easy and secure for anyone to contribute to causes through the A10 by Artmark account. We are thus at the disposal of priority humanitarian causes and long-standing NGOs that can support the organization of charitable events of broad social benefit.
We have had the honour and the mission of a long-lasting association with organizations such as Save the Children Romania - Christmas Tree Festival (2 editions), Hospice Casa Speranței Foundation - Fundraising auctions for incurably ill children (3 editions), Military Veterans Association AMVVD, to support the construction of the Recovery, Recuperation and Rehabilitation Centre for Veterans (2 editions) and UNITER Awards Gala (5 editions).
The charity auctions to be marked on the A10 calendar are the Auction in support of the Doina Cornea Memorial House, 2020, Charity Auction in support of the Union of Fine Artists, 2020, "Beauty Saves the World", Campaign in support of the National Red Cross Society, 2020, Grivița 53 Theatre Construction Project, 2019, Princess Marina Sturdza Collection Charity Auction, 2018 - funds raised will go to Hope and Homes for Children, FARA Foundation, The Hospices of Hope, Pro Patrimonio and St. Dimitrie Foundation and last but not least, the Charity Event
"Art for Children", together with Princess Sturdza, Generation Europe Romania Association and UNICEF Romania, in 2014. At the same time, Artmark has supported, through donations, local humanitarian projects of Lions and Rotary clubs in various years.
Anyone can do good deeds through Artmark!
The expertise of the auction house is the bond of trust between the organizer and the participants. We are thus putting ourselves at the service of the organizers - both through the Artmark Live platform, which gathers thousands of users, and through the charity auction tools. A10 by Artmark supports events organized by entities such as the national Rotary clubs of Romania (Sibiu, Bucharest, etc.), the Bucharest Stock Exchange or Kronospan (Brașov).